Growing plants is not really as simple as it first appears. For example, an indoor garden needs lots of special attention and care in order to flourish and bloom fully. Some of the things you'll need are supplies formulated specifically for indoor gardens. The exact type of supplies required depends upon the exact type of gardening system you wish to use. Some of the most popular and successful indoor garden systems today are hydroponic gardening and aero gardening systems.
Hydroponic gardening means that you grow flowers, vegetables, and fruits using no soil or natural sunlight at all. The nutrient solutions include all the potassium, magnesium, calcium and other nutrients required by the plants. There are many benefits to hydroponic gardening, one of these is that you'll have healthier plants that are free of insect damage. For a successful hydroponic gardening system, you will need tools such as an effective lighting system such as the 250 MH EconoWing manufactured by Better Grow Hydro to keep the plants thriving and provide light in the same spectrum as natural sunlight. The complete package, including the bulb, reflector, cord, wire hooks, and ballast costs about $180 and measure approximately 21 1/4 inches long, 15 inches wide and 4 1/2 inches tall.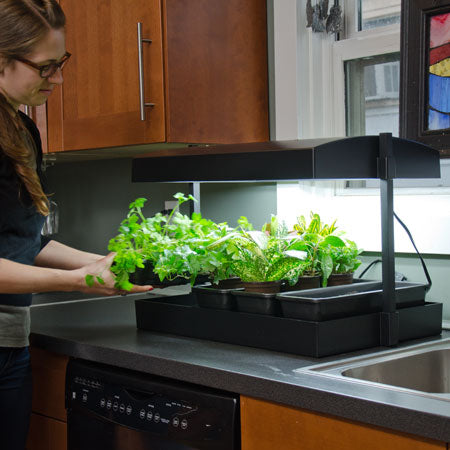 In addition, to form a quality light system, you must have other supplies such as a poly-cart for transporting plants and tools around. you'll also want a garden rack so you can organize your gardening supplies neatly. The EZ-Haul Poly Garden Cart, available at Amazon for $132.95, is extremely handy and every indoor gardener should have one.  This poly garden cart provides a six-foot poly tub which will never rust — and it's guaranteed. It can carry tool and supplies up to a total of 250 pounds on the 20-inch easily maneuvered wheel. The cart weighs in at 44 lbs and measures 55 inches by 28 inches by 28.
The garden rack you select can really help in the organization of tools and supplies. You may only need a simple rack that is small and can be purchased for about $20. Depending on the number of tools and supplies you need to store and organize, however, you may opt for a three or four tiered garden rack. You can find the larger racks at Amazon and they fall into the $50 price range, give or take.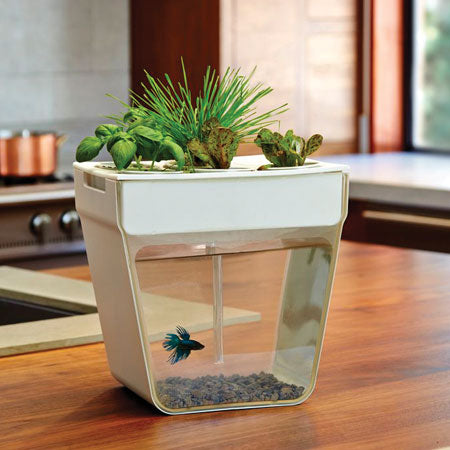 Perhaps the most important indoor garden supply you will need for hydroponic gardening is the blend of nutrients to feed the plants. Botanicare markets a line of nutrients and supplements which is perfect for hydro-gardening. Some of the products include soilless growing media and substrates, organic or bio-organic plant foods and supplements. For growing fruit and vegetables hydroponically, opt for the Botanicare Hydroplex Qt Item #732245 which can be found at Interior Gardens Inc. for $27.50 each. This nutrient blend provides all the supplements necessary for your plants during reproduction, fruiting, and flowering. It contains sulfur, potassium, and phosphorus to enhance the plants' development. It is also fortified with amino acids, humic acid, seaweed, and vitamins, providing your plants everything they need, including those nutrients which would normally be mixed with water and fed through the roots.
Some other indoor garden supplies you might require are hoses, fans, containers, air pumps, and a few others. Successful hydroponic gardening will offer tons of benefits that simply aren't available from older, more typical methods of gardening using soil as the growing media. Plus, you can find some great online guide and tips to help you learn exactly how to grow the very best hydroponic garden in your own home.