Urban agriculture offers us many possibilities. From small crops developed in a few square meters to smart garden, commercial and successful home gardens that use advanced technology to produce large quantities of food in vertical spaces.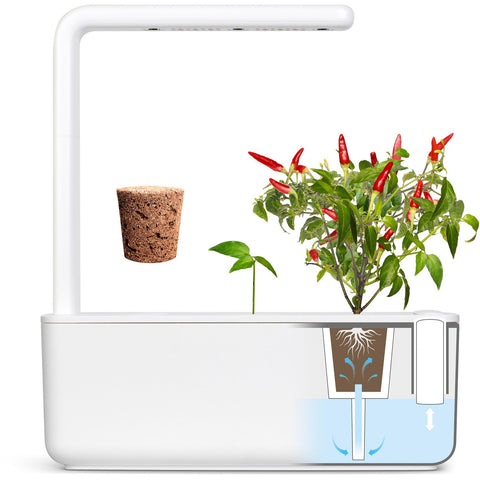 It is not always easy to identify at the beginning where we think that our incipient and not yet born project can arrive. That is why it is important to consider the following aspects:
BE OBJECTIVES.
Developing smart home gardens that are organic and organic is possible. However, if we expect significant economic retribution for this work, we must take into account the space and the possibilities of vertical development that it offers us.
Thinking with desire does not seem to be a good idea at this stage of the project. Our first advice is to be objective. Find out what minimum space is required for the different vegetables you intend to grow. What are the total times of the cultivation cycle, what quantities could be produced as costs in the space you have disposed. If the figures are promising, well nothing … move forward with the next step.
THE REGIONAL MARKET.
The vegetables we consume travel long roads before reaching our table. If we manage to implement smart gardens at home, which are also organic, we can shorten the chain ostensibly, offering a friendly product with the environment, healthy and with much lower costs than their relatives who travel from the countryside.
COOPERATION.
To promote urban agriculture it is necessary that several similar projects join together and manage to identify a common main objective. Cooperative makes it possible to share knowledge, resources and promote processes that lead to the right decision making.
It also requires the commitment of citizens, educators, organizations, civil society and of course government agencies who must work together taking advantage of the division of labor and specialization.
ADVERTISING:
Your project has to be clearly visible, not only for your neighbors and your relatives. The whole community and its surroundings should know the existence of smart gardens at home and the cooperative association that you have achieved. Of course of this and to ensure the economic survival of the project, the existence of it will depend.