Quality through the process of production
In order to determine the quality of food, not only the specific properties of the product but also those of its production and processing must be measured and proven. However, science is still in its infancy when it comes to making an objective assessment of products from different production processes. However, from a chemical-analytical point of view, bioproducts have proven to produce better, in some cases equally good and only in rare cases worse quality characteristics than conventional products. Since the use of chemical and synthetic fertilizers and pesticides is banned in organic products, there are hardly any residues of these substances. This is confirmed again and again in the investigations of official food controls.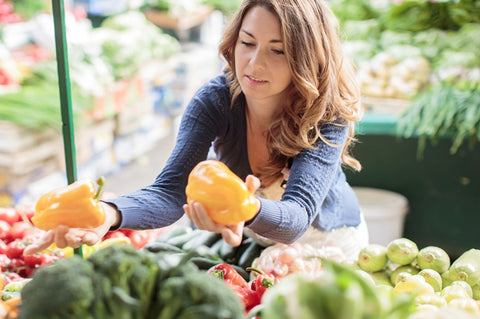 Fewer ingredients, additives and processing aids
An increasing number of consumers are exposed to food intolerances. Organic foods often provide these consumers with a significantly lower allergy potential, as EU legislation on organic farming allows only a very limited number of ingredients, additives and processing aids for organic products. These are listed explicitly in so-called positive lists. For the additives alone, only 54 out of more than 320 are currently authorized, ie only about one-sixth, and these are also limited and product-related. This means that the number of substances used in the product is many times lower than that of conventional foods. Individual producers' associations further restrict the additives. Important for the consumer is that these substances are usually listed individually on the packaging up to the smallest quantity. This provides the consumer with an opportunity to obtain comprehensive information and to reduce the possibility of using additives through the choice of food.
Ingredients
There are studies that have shown a higher content of vitamins, minerals, trace elements and phytochemicals in plant bioproducts. But there are also studies that have found no significant difference between organic and conventionally produced products. A final evaluation is not available.
Organic fruit and organic vegetables usually contain less nitrate and pesticide residues. Some studies point to higher dry matter contents of organic products compared to conventional products. In some cases, the lower water content results in higher contents of valuable ingredients in organic products. Vegetable bioproducts often have higher levels of phytochemicals considered valuable by nutritionists.
For the quality assessment of animal products from organic farming, the species-appropriate husbandry and feeding have crucial importance. Each animal has the right to space, light and fresh air, allowing every animal access to the pasture and grazing land. Fully slatted floors are prohibited in cattle, pig and sheep farming.
Scientific investigations
So far there are no scientific studies on whether the regular consumption of organically produced food can generally be more conducive to health than the consumption of conventionally produced products. It is important to remember that food must not endanger health in general. An investigation by the Max Rubner Institute came to the following conclusion: "The question of whether organic buyers generally eat healthier, could not be answered unambiguously so based on the data of the National Consumption Study II 13,000 people aged 18 to 80 years The results show that there is a connection between the purchase of organic food and the dietary habits and lifestyle.
Organic buyers are healthier, more frequent non-smokers and active in sports. Overall, they practice a healthier lifestyle than non-organic buyers. When buying food, aspects of a healthy diet play just as important as altruistic criteria.