Before you start building your kitchen garden, find out about the tools that will be needed for its creation and regular maintenance. Creating a vegetable garden is not difficult in itself, as long as it is done with the method and quality tools. So just set the type of vegetables you want to grow. You can then organize your future kitchen garden, equip you and you will be ready.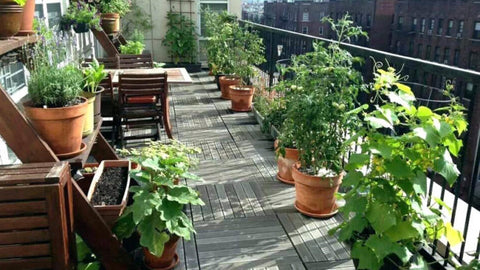 Steps and tools to make your garden
1 – Prepare the earth: for this, a spade is essential in order to return the earth, to ventilate it and to smooth it. If the soil is particularly hard, a fork will be useful. Its four teeth will push the tool into the ground and crumble it. Finally, a wheelbarrow will not be too much to help you transport green waste and bags of soil. If the land intended for the reception of your kitchen garden is crowded with stumps and troublesome hedges, do not hesitate to equip you with powerful tools of size, of the mark Bosch for example.
2- Plant: you will need to use a sled to trace the furrows needed to plant your seedlings. A transplanter is a tool used to dig small holes. These will be essential for the planting of medium-sized plants.
3- To grow and harvest: to take care of your plants, a watering can and secateurs will also be essential. The shears will be used for the maintenance but also for harvesting some of your products, such as tomatoes or cucumbers. On the other hand, aromatic herbs must be cut with a chisel and salads or cabbages with a knife. Finally, vegetables that grow underground, such as carrots or potatoes, are harvested with a fork.
Choose your garden tools
If you want to invest, you can choose quality tools from Dewalt, for example. It would be a shame to encounter difficulties because of poor quality equipment. So choose tools that are solid and practical to use. With large handles, if you are rather tall or automated if you are prone to joint pain. You can probably find your happiness with major brands, such as Milwaukee.
Did you want a small vegetable garden? It is not necessarily useful in this case to buy directly a large number of tools. A spade, a transplanter and a pruner will suffice at first. You will soon know the satisfaction of being able to eat vegetables grown in your own garden!