In winter, especially like fresh greens. Not in the store, overfed with chemicals, but his own. And so she grew under the arm – a small garden on the windowsill. Cut a spring – and in the soup. It is clear that the concept of "garden on the windowsill" is rather arbitrary. It can be broken in the winter garden, on the warm terrace, and on the insulated loggia. And all winter to have fresh greens on the table. 
Planted bushes of lemon balm, thyme, hyssop, rosemary look like ordinary houseplants on the window. Moreover, they are often decorative and do not require any special care. The easiest way to get ready-made plants in the store – now they are on sale. You can grow them yourself from seeds, but you need to understand that the harvest from perennials can only be obtained next year. In addition, some seeds, such as thyme and rosemary, sprout slowly and unfriendly. In summer, seedlings are kept on the balcony or planted in the ground in the garden, in the fall they are transplanted into flower pots and transferred to the room.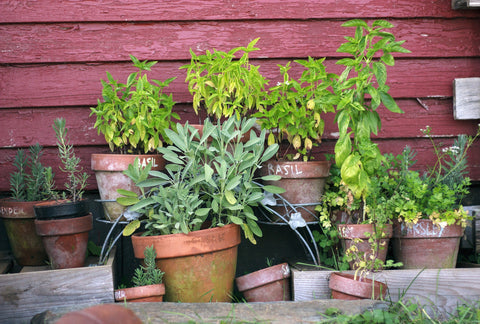 If you want a quick result, you can grow all kinds of greens: Peking cabbage, borage, cress, Ruccola, dill, cilantro, mustard salad, spinach, chard. It will not look as powerful as the greens from the store – it will be paler, weaker and more tender because the home conditions with all the efforts made are not comparable with industrial greenhouses. Light will not be enough for her even on the south window – it means that in the dark season it will be necessary to provide illumination.
Different cultures can be sewn together, you can separately. And thicker than in the garden. Any wide and not very deep containers will do. They are filled with earth, well soaked. Seeds are sown on the surface, sprinkled with a thin layer of soil, cover the container with plastic wrap. A high level of humidity must be maintained after emergence. When the green reaches a height of 5–7 cm, it is cut at the surface of the soil, or a part of the plants with root is pulled out. The remaining plants grow sturdier, more stocky. Then you can "tweak" on the leaf.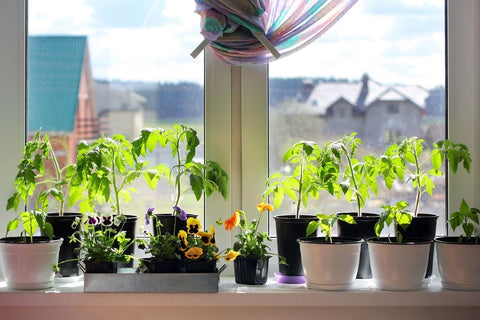 But not all crops are grown this way. For example, watercress easier to sow again. As a top dressing use liquid fertilizers for vegetables.