A shrub with evergreen leaves gives life to a sleeping garden. This plant with generous foliage all year round is ideal for protecting oneself from the prying eyes of neighbors. Solved to adopt for your balcony or terrace? In this gardening tutorial, we gives you professional advice to plant a persistent shrub in a pot. Know that this gardening operation is ideally practiced in autumn. For the necessary material and planting technique of the shrub.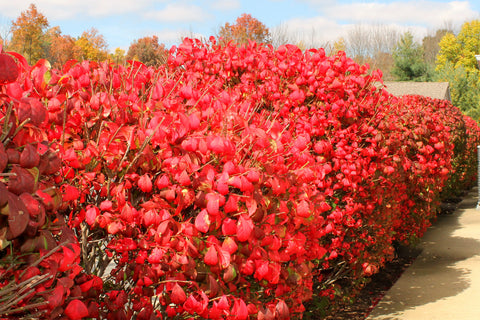 Necessary equipment To plant a persistent shrub, plan: 
– Large water tank,

 

– Shovel,

 

– Pot,

 

– Knife,

 

– Slate mulch,

 

– Topsoil,

 

– Ppotting soil,

 

– Clay balls.
Choice of different elements The choice of the evergreen shrub depends on its future location. Generally, this type of plant is placed in a place exposed in full sun or partial shade. For the proper development of your evergreen shrub, you must also choose good soil. Our plant designer recommends a mix of potting soil and top soil sandwiched between clay balls at the bottom and slate mulch on top. While clay balls provide better drainage, slate mulch protects the plant from weeds.
Moistening the plant Beforehand, moisten the shrub by simply plunging the root ball into a large bowl of water. Do not forget to make a cut all around this mound to prevent the bunching of the roots. During this time, you can mix the topsoil with conventional potting soil.
Stuffing the Evergreen Shrub Start by pouring 5 cm of clay balls into the bottom of the pot. Then add a little soil mixture. Then, place your shrub in the pot. Fill in empty spaces by pouring a mixture of potting soil and topsoil. As you add soil, do not forget to pack by hand. To finish, scatter the mulch of slate at the foot of your shrub.
Maintenance of the evergreen shrub Like any garden plant, the evergreen shrub needs some care. Watering is the first attention you should give to your plant. Regularly throughout the year, also think of putting fertilizer. Finally, when it comes to pruning, cut the branches at the end of winter to keep the foliage more attractive.